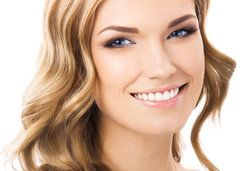 The team at Utah Eye Associates here in Salt Lake City is committed to providing patients with the best possible eye care services, including state-of-the-art LASIK surgery that improves overall vision. Not everyone is an ideal candidate for LASIK surgery, which is why we want to discuss what is required of LASIK patients to qualify for the procedure. A full assessment of your candidacy can be provided during a consultation with our eye care team.
Patients Should Be at Least 18 Years Old
One of the most important qualifications for LASIK is age. This is because the cornea may still be changing and maturing into a person's teens. That's why patients who are interested in LASIK should be at least 18 years old, though they tend to be a bit older simply given the nature of the surgery and some of the other factors noted below.
Problems with Refractive Errors
Another important part of qualifying for LASIK is experiencing the right sort of vision issue for LASIK to address. LASIK is ideal for refractive errors, meaning issue with the shape of the cornea that lead to less-than-perfect vision. LASIK is ideal for treating the following refractive errors:
Myopia (Nearsightedness)
Hyperopia (Farsightedness)
Astigmatism
People with Healthy Corneas of Regular Thickness
Ideal candidates for LASIK should also have healthy corneas that are not irregularly shaped or that are too thin. The procedure involves the creation of a flap in the topmost layer of the cornea, and poor corneal health or shape can make complications after surgery more likely.
Stable Prescriptions for at Least a Year
Patients who are going to undergo LASIK should have a stable vision prescription for at least a year. Vision can change and decline with time, and performing LASIK too early can mean poor results not too long down the road. Waiting for a prescription to stabilize ensures that the LASIK procedure is performed at an optimal time for lasting and more satisfactory results.
Free from Eye Injuries and Infections for at Least a Year
In addition having a stable prescription, it's important that patients be free from eye infections and injuries for a year as well. These kinds of issues can result in changes to vision quality, so like the previous factor, it's better to be safe than sorry to ensure the best possible results of LASIK surgery.
Patients Should NOT Suffer from Dry Eye Syndrome
Dry eye is a common side effect after LASIK is performed. If patients have dry eye syndrome already, a refractive procedure will simply worsen the condition. In order to prevent undue discomfort and pain in prospective patients, those who already suffer from dry eye are not allowed to undergo LASIK.
Patients Should NOT Be Pregnant or Nursing
Eye drops and other medications are safe for adults taking them, but the effects on the unborn and infants are not fully known. In addition, hormonal changes during pregnancy can temporarily affect the quality of a woman's vision. To prevent potential health issues to a fetus or a baby and to ensure proper vision correction, pregnant and nursing women will be asked to wait to undergo LASIK.
The Importance of Realistic Expectations
LASIK surgery can reduce and eliminate your dependence on corrective lenses, but that doesn't mean you will automatically achieve 20/20 vision. There's also the chance, albeit small, of complications occurring that have a negative effect on your vision. It's important that any patient undergoing LASIK understand all of the risks as well as the benefits before they agree to the laser eye surgery.
Schedule a Consultation at Utah Eye Associates
To learn more about LASIK as well as your many other options out there for advanced eye surgery and eye care, we encourage you to contact our laser vision correction center today. The team at Utah Eye Associates looks forward to your visit.